Taking another step in securing web address by adding end-to-end encryption, Microsoft owned search Engine Bing is starting showing a lock icon in the Bing Search Results for snippets through secure websites. Earlier this year, Bing also tested secure site labels and HTTPS labels in the positions but now Bing is testing showing a lock icon.
The Following Screenshots provided by Khushal Bherwani on X (formerly Twitter) has a lock icon in website link.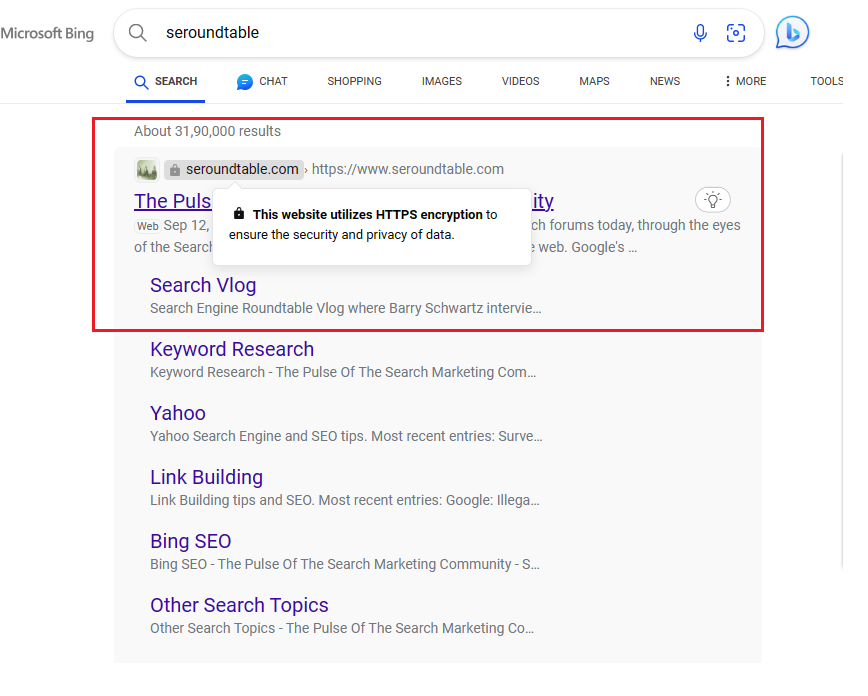 The Following snapshot has normal snippet with no label.
And here is another snippet with a HTTP Label

And here is the secure label in Snippet.

Effects of Secure label
Although it is a trial feature by Bing and is only available in US, we can assume that in future we might see a permanent secure label or a lock icon in Searches. It will not affect Bing's Functionality, but will make it more secure as it provides an end-to-end encryption the website.
By Increasing the security of websites on Bing, the results might get affected for SEO's but as of now it is only a on a trial method, it is too early to commit on the subject.
We hope that you are satisfied by the information. To get updated news related to Google, Search Engines and SEO Services, reach us at our Page.