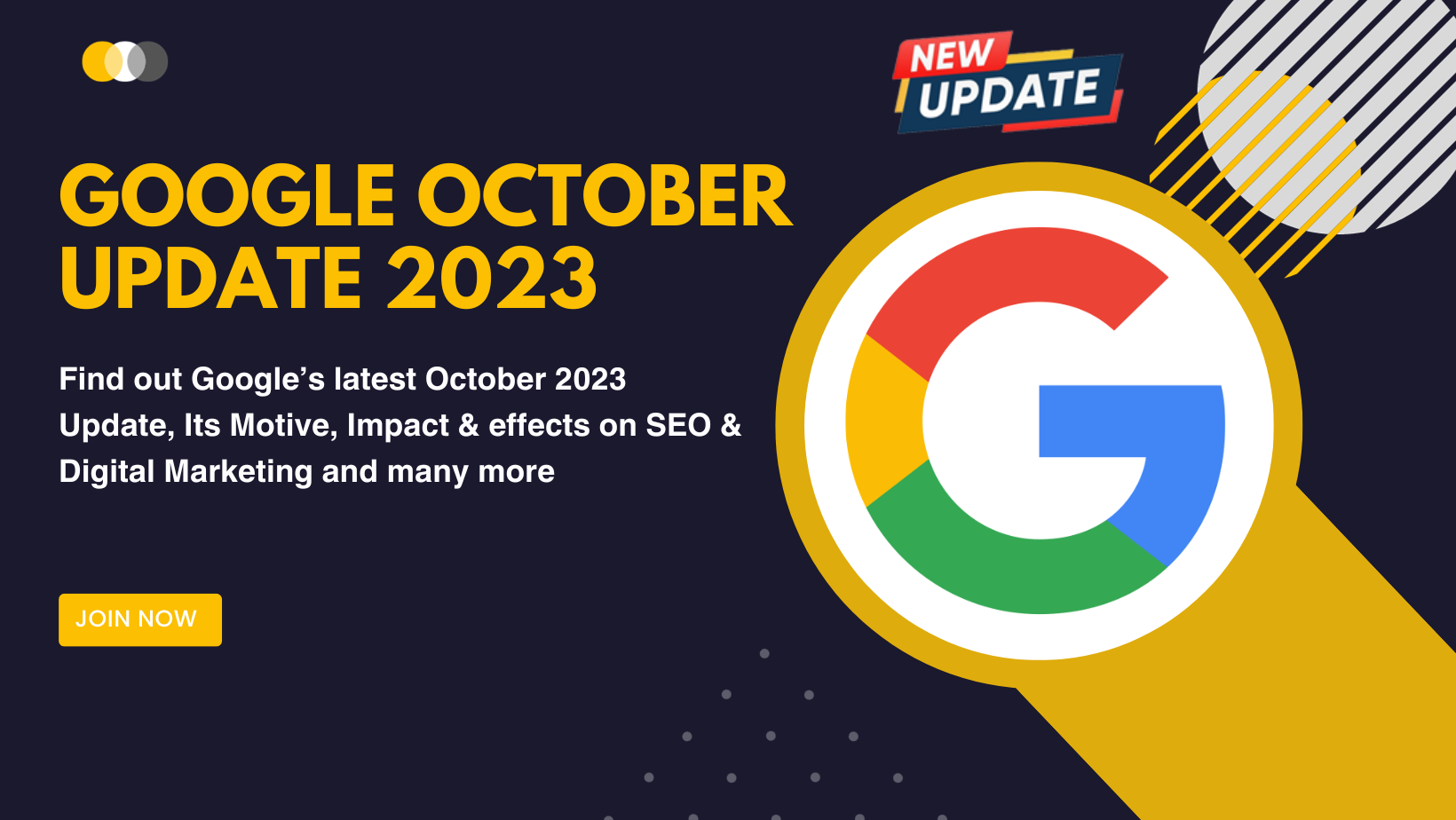 If you own a website or has any link related to Websites, SEO or Marketing then you might aware of Google Spam updates and how it affects searches and SERPs.
Today in this Article, we have provided you a brief explanation of Google's New October Update, It's effects and results.
Google has announced their new spam update named-The October 2023 Spam Update. This update covers cloaking, auto-generated and scraped spam. This update verifies websites that have content written in languages such as Turkish, Vietnamese, Indonesian, Hindi, Chinese and other languages.
Although this Update will take next few weeks to roll out, it had already started on October 4th around 12:52 pm ET. The time has been updated as pe the search status dashboard.
The announcement was made by Duy Nguyen, a Google Search Quality Analyst. Below is the brief about the New Update.
October 2023 Google Spam Update Brief
Update Name
-Google October 2023 Spam Update
Launched on
-October 4, 2023 at around 12:50 pm ET
Rollout
-Few weeks after launch Date
Target on
-New Update will cover cloaking, Hacked, Auto-generated and scraped spam in languages such as Turkish, Vietnamese, Indonesian, Hindi, Chinese and other languages.
Penalty
-The New Update will penalize spam techniques that are against Google's Spam Policies.
Impact on Multiple Regions
-The impact of update will cover all regions and mostly all languages.
How to Recover from the Impact
-If your website got changes after the update, Google has stated that you will need to review its spam policies so that you could understand what changes you need to make to make your website as per new Updates.
Spam Update Targets:
Google has said that its update will, "applies globally and improves our coverage in many languages such as Turkish, Vietnamese, Indonesian, Hindi, Chinese and other languages."
Types of Spam that will get affected:
Cloaking: Cloaking is the practice of presenting multiple type of Content to users and search engines with the motive of manipulating Search Rankings and mislead users.
Hacked content: In Simple Terms, hacked is Simply plagiarized Content that been taken from another website without their permission. Hacked or Copied Content gives poor search results to users and also add malicious content on their machines.
Auto-generated content: Auto Generated Content is AI Generated Content that has created with the help of AI Writing Software's. Using AI Generated Content was not advised by Google lately in their forums but this time in New October Update, it is clearly stated that Google will not rank Content that are based on AI technology. Major AI Content Generation tactics are ChatGPT and Microsoft's Bing
Scraped Content Spam:
Majority of Website owners take their content solely from other sites. This Content is called Scrapped Content Spam. Scrapped Content whether taken from a high-quality source will not provide value to users. It may also constitute copyright infringement. A Site may also be demoted if a significant number of valid legal removal requests have been received.
Things to Do after Google's Latest Update
Although there is some sort of panic in the Digital Marketing Industry due to October's Update, there is no need to Search here and there on Google.
The First thing to understand about new update is that is solely based on Content. Whether it is Text Based, Graphics or Animations or any other, it is implemented to get rid of websites that are using Content from other sources rather their own.
So, to make your website compatible to Google's new Update, you need to create and manage your website content. Not Only just content but graphics and other related stuff would also be required and that too needs to be creative and unique.
By implementing that, not only your website ranking will increase but Google will also support your website by displaying them in the top SERP's.
Now here comes the part where you wonder where do I get unique & Google Algorithm based Content, well you can Hire an Experienced SEO Content Writer or connect with a Digital Marketing Company such as SEMRUSH or VRD Creative that offers Content Writing Services.
So that's it, here the article ends but your chances of making your website updated to Google's New Update is still open. Connect with us to get assistance.