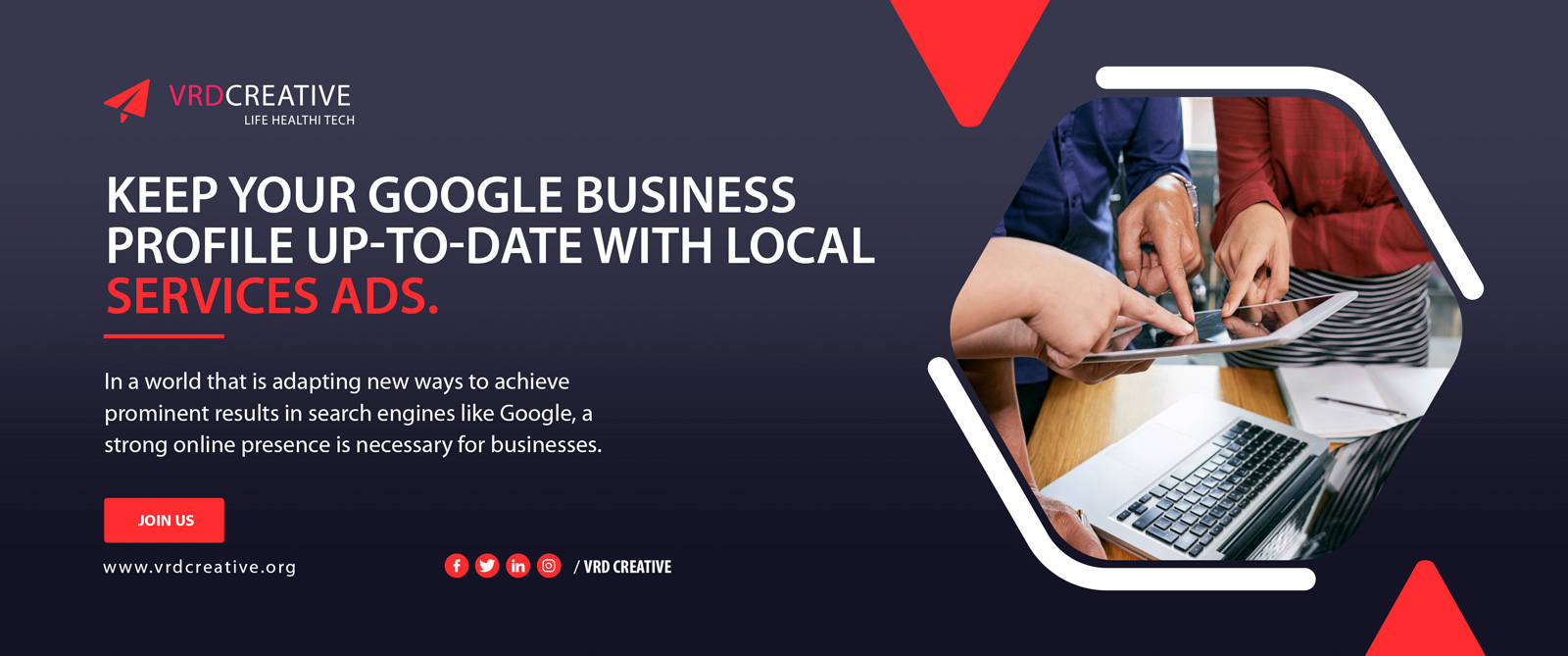 If you are utilizing Google's local Service Ads (LSAs) to attract your customers, it is necessary for you to stay up-to-date for your business. In Local service ads campaign, creating a Profile is not sufficient for you as you may needed to perform regular updates and editing on the profile.
What is Local Service Ads?
LSA's are a great Advertising Tool provided by Google. It is designed for Business that works in Local Businesses. Local Service advertising appear at the top of Search results when users search for relevant service in their area. The ads showcases crucial information such as your Business name, Phone number, ratings, reviews and a "Google Guaranteed" Badge.
By displaying these ads, the user can increase their Local service ads visibility and credibility that attracts potential customers to your business. In order to increase the effect of Local search marketing, it's crucial to keep your Google Business profile updated as per relevant information.
Why do you need to regularly update your LSA profile?
Accuracy & Consistency: Your Google Business profile works as a Digital Representation of your Business. It should reflect the updated as well as most accurate information to avoid any confusion between potential Customers. So in order to gain trust from customers in Local service ads optimization, you need to ensure that your Business information such as name, Address, Phone Number, Website and Business hours etc.
Service Area and Availability: Local Services Ads relies on your Service area and connects you with potential customers. For Service area factor, you need to regularly update your service area with all the regions where you provide your Service/products. Also keep your provided information updated to prevent receiving leads for times when you are unable to fulfil received client's requests. By accurately updating your Service area and availability, you can generate more qualified leads, which improve your Clients satisfaction.
Offers and Promotions: If your Business provides Offers, Discounts or Promotions, you will need to update your Google Business Profile according to that. This method is known as Local service ads strategy. Remember Highlighting these offers and Add-Ons on your Services creates an eye-Catchy factor to your Business which ultimately attract more customers. Also this makes your Business a Trusted name among your Competitors.
Considering the requirement of updating Local Service Ads, What will happen if you don't update your Local Service Ads Information?
Negative Impact on Consumers: Most of the times, the potential customer make their decision based on the reviews posted by previous customers. Reviews and ratings play a key role in Customer's decision-making process. If you don't update, reply and resolve the previous ratings and reviews, it will leave a Strong negative impact on potential customers.
Risk of losing "Google Guaranteed" Badge: Google's Business Profile Optimization issues a 'Google Guaranteed" Badge that Symbolizes trustworthiness. If you don't update your information on LSA's Profile, you may lose your "Google Guaranteed" Badge.
Declined Enquiries: You should update Google Business Profile optimization as per your accurate information as not updating the true details may lead to a Decline in your Business Enquiries.
Now the Question that rises to you is –What Should I do to keep my Local Services Ads Profile Updated?
Remember that updating your Business's profile on Google is not a one hand work as the users need to update it regularly with the accurate information as well as the on-going trends. To ease your load, you can take help from VRD Creative. They are considered the best when it comes to maintaining the website information as per Google Algorithm Changes.
They have dedicated a Specific Service named Google Promotion Services that makes your Website accurate as per Google Ads keywords update its data accurately.
Remember that keeping your Google Business profile up-to-date does not forestall with the initial setup. It calls for on-going attention and regular edits to reflect any adjustments to your Google Ads management. By investing in VRD Creative, you could enhance your Google Ads marketing, targeting greater clients, and stay ahead of the competition.
In Conclusion, Their Google Advertising and Ads Campaign can significantly keep your profile up-to-date with accurate information, service details, and customer reviews. It boosts your visibility and assists you reaching your target Audience with your Business Target Keywords. With their touch in your Industry, you can enhance your credibility, attract more customers, and ultimately grow your business.
So why wait though? Get your Business Profile Up to date with the best Google Ads Agency.
If you have any questions or concerns, VRD Creative is here to assist you. Please feel free to reach out to us at +91-7827605253 or use the 'Contact Us' form.