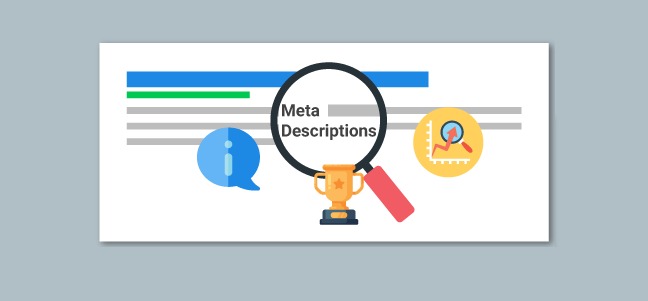 Meta Descriptions have been a major element of On-page SEO. Digital Marketers and SEO Professionals are always kept a keen eye on the quality of Meta Descriptions and Keywords. However, a common rumour or misconception in SEO is always stays in the air that the length of Meta Description impacts a page's ranking in Search Engine Results Pages (SERPs).
Today in this Article, you will get the real information about Ideal Meta Descriptions Length from Google Experts.
Understanding Meta Descriptions
Meta Description is an HTML attribute that provides a short summary of a webpage's content. It appears below the page title in Search Engine results and aims to persuade users to click in the link and visit the page. The Key purpose of Meta Description is to improve click-through-rates (CTR)by offering visitors with a preview of the Website content.
Meta descriptions typically range from 150 to 160 characters, and adhering to this character limit has been a common practice in SEO. The belief has been that staying within this limit is crucial for SEO because search engines like Google would truncate longer meta descriptions, potentially leading to incomplete or unclear information in the SERPs.
Myth about Meta Description Length
A rumour is circulated among Digital Marketers and SEO's that the ideal length of a Meta Description is of 160 Characters. For many years, professionals have been writing Meta Descriptions in the exact limit of 160 Characters but this rumour has now been stated incorrect by John Mueller, Senior SEO Analysist in Google.
In a recent chat on X (formerly Twitter) Khushal Bherwani, SEO Tipster asked John Mueller that his client has said to him that a Meta Description of 200-300 Characters length is not good as per Google Algorithm and Suggested him to cut it short to 155-160 Characters.
In Response to his Question, John has said that these numbers are nothing but just made-up things that a meta-Description should be of length of 155-160 Characters.
Impact on Marketers
Although the Length of Meta Description has been a key topic for leading Marketers providing SEO Services, it will rarely impact the performance on Search Engine Result Pages (SERP) as the Digital Marketers can now write lengthy and quality Meta Description that will surely help users to know about web pages by taking a glimpse of Meta Description.
We hope that you are satisfied by the information. To get more updates and News related to Google, reach us at our Page. We always kept our eyes on google updates.