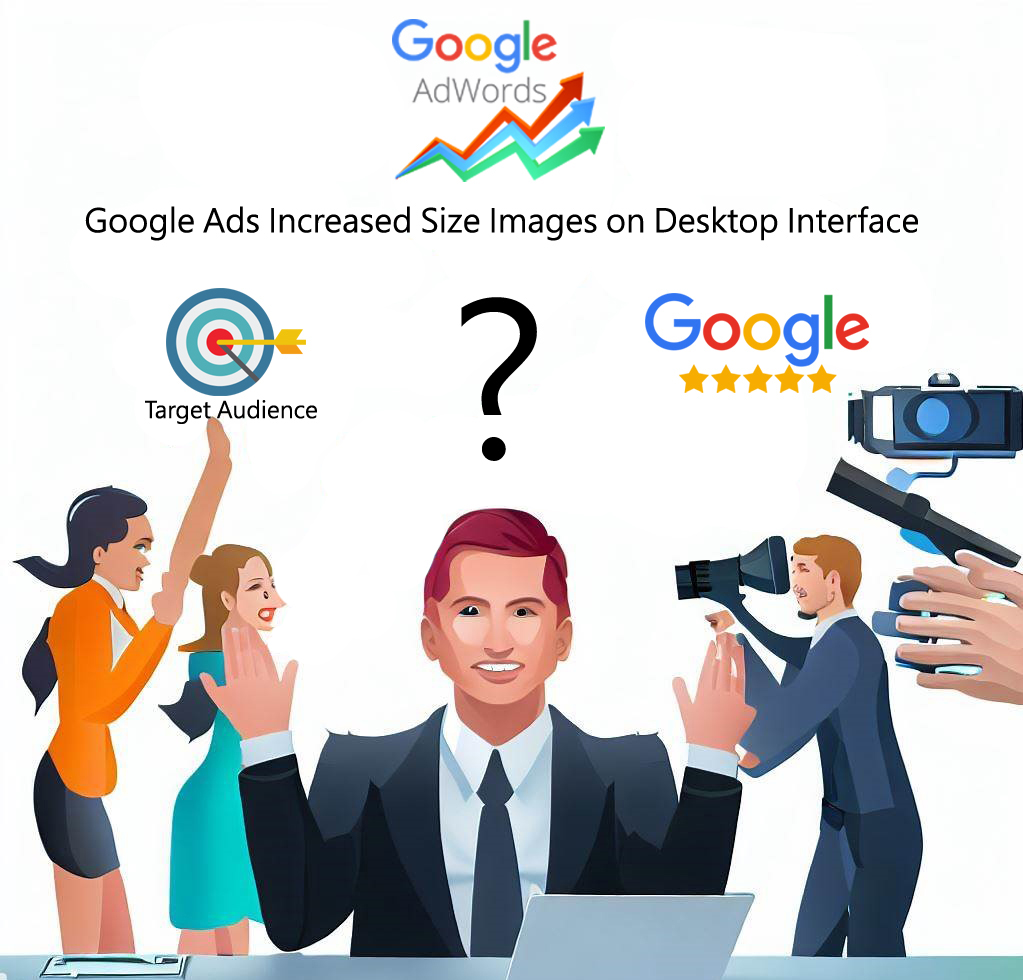 Worried over the new Update of Google Ads Regarding Showing Larger Images on Desktop Interface?
Don't worry, we will Provide you the perfect Information on the topic from the Top to bottom so that you can grasp all the things necessary to increase your Google Results.
In an attempt to enhance user experience and increase advertising potential, the leading search engine has come up with a ground breaking update to their Desktop Search interface and that is: Larger Images on Google Ads. The latest feature offers advertisers a beneficial opportunity to increase their audience view with the use of eye-catching ad creatives.
Today in this Article, Not only you will get to know about the reason of this implementation of Google but will also cover all your queries related to it so that you can use them as an Advertiser to increase your campaign results.
Is it Beneficial for Me?
The answer is yes!
Formerly known as Google Adwords, Google Ads is the most beneficial and core platform for Advertisers that are eager to broadcast their ads in order to reach to their customers. Over the past many years, Google has implemented various changes in order to create a provide a better user experience to users as well as an opportunity for the advertisers to broadcast their stuff in an enhanced way.
The arrival of the feature: Larger Image on the Desktop Search Interface is not different to that and marks another attempt by Google to enhance the Advertising Experience for Advertisers.
The Power of Conveying Through Graphics!
Have you heard the term "The Bigger-The Better!"? Sounds unrelated to it right? Well it's not.
The new change increases the size of the image as the broader the picture is, the better viewing angle it has and that results to increased viewers which ultimately helps the advertiser gain more profit.
The new change in Google Ads enables Businesses to showcase their products or Services in a more visually fascinating manner. The increased size of the image works as a canvas for the advertisers to convey their message in a better way by telling a Story through Graphics, adding humor to the subject, excite feelings and form a trusted relation with their target audience.
Improved Visibility and CTR (Click Through Rates)
The larger images command greater attention, standing out amid the sea of text-based search results. This improved visibility translates to higher click-through rates (CTRs) for advertisers. Users are more likely to click on an ad that features an eye-catching image, leading to increased website traffic and potential conversions.
The large size of the Images receives more attention from the audience in comparison to smaller sized images. It also stands out better in text-based search results. The improved visibility converts into higher Click through Rates (CTRs) for Businesses and Advertisers. The viewer will more likely click on an Ad that has required eye-catching visuals which leads to increased website traffic and conversions.
Convenient Integration with Responsive Ads
Google Ads has long supported the concept of truly responsive advertising, which can provide advertisers with dynamic combinations of images and text to match ad positions larger images make this feature more powerful because now advertisers can make themselves more visually stunning and effective responsive ads they deserve to.
Conclusion
Now after getting all the necessary Information about Google's New Update, You need an Organization that will help you broadcast your Stuff via Google Ads.
Not taking any further time, VRD Creative is the name behind successful Google Ads Campaigns for numerous organizations.
We have assisted various firms with our SEO Services and Google Ads Services. Click on the link above to get all the information related to Effective SEO & Google Ads Services.
If you have any questions or concerns, VRD Creative is here to assist you. Please feel free to reach out to us at +91-7827605253 or use the Contact Us form.