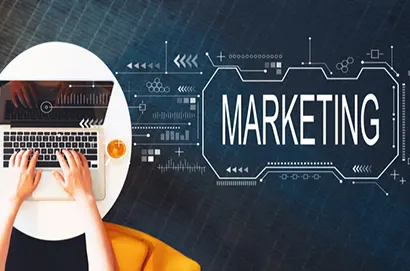 Do you know what the word "digital marketing" means? If so, you may also have heard rumors or misconceptions regarding digital marketing.
Today, I'll discuss some common misconceptions regarding digital marketing and let you know whether they're real or not.
What is Digital Marketing?
Digital marketing is a type of marketing that broadcasts and advertises various services and goods offered by businesses using the internet and online-based digital technology including computers, mobile phones, and other digital media platforms.
Internet tools are utilized in the digital form of marketing to promote enterprises. In order to draw clients and customers, a business is digitalized via digital marketing on the internet and on the main social media platforms. Although it appears to be a single task, there are undoubtedly several facets to digital marketing. The only goal of digital marketing is to draw in and acquire as many customers as you can. The company's budget will determine some of digital marketing's restrictions. More customers are acquired after agreeing to spend a larger amount on marketing.
Finding a decent digital marketing company is another important aspect of digital marketing. Even though reading is probably not what you want to do right now, if you read this blog, you will learn the names of the biggest digital marketing companies in Delhi and Noida.
Parts of Digital Marketing.
Digital marketing is a collection of procedures carried out by IT and digital marketing firms. Although it has various facets, the main components of D.M are as follows:
Web Development
UI Design
Graphics
Content Writing
SEO
Myth #1
"Digital Marketing is all about making a website"
Reality:
Although creating websites is a crucial component, digital marketing encompasses more than that. In digital marketing, websites are created to promote the service or commodity. A website is what a customer visits to learn more about a business, service, or product. A website can be thought of as the public face of a business. The viewer won't be interested if it isn't compelling and appealing. The creation of websites and other services are offered by digital marketing to help people grow their businesses.
Every digital marketing company starts with creating a website because other digital marketing elements, including as graphics, content, and website descriptions, are put on website pages and won't appear there if the website isn't ready.
Myth #2
"Graphics are not an important part of Digital marketing".
Reality:
The creation of graphics is a crucial component of digital marketing. The mere presence of those clickable tabs and descriptions on a website does not bring in new visitors. People are compelled to view the website's many pages by the images, not the text. A website's appeal is mostly dependent on its graphics, which need to be appealing and eye-catching. Not every digital marketing company provides high-quality graphics, therefore you should examine their offerings before signing the contract since even if they provide excellent website design, if the graphics are not up to par, your company won't succeed in the marketplace. So, it can be said that graphics play a significant role in the creation of websites.
Myth #3
"You can write anything about your product on Website".
Reality:
The idea that you can write anything yourself if you have a strong website and attractive images is another myth about digital marketing. This adage is wholly untrue. In order to get people to read the information on your website, even if you have a nice website with lots of visually appealing visuals, you still need to put down all of the content on the website with slogans and taglines. The descriptions of products are not reliable. To ensure that the material for your website is written in an appealing style, you must either engage a content writer or enlist the assistance of a respectable digital marketing business. Although your website's content is dependent on its items, you can alter it to make visitors read it. Consider you as an example of someone who enjoys reading on the internet (just kidding). People enjoy reading idioms, humorous taglines, slogans, and catchphrases, thus good content must contain these elements. The traditional style of content, in which all they provide about the website is information, is out of date. Hence, in order to create quality and appealing website content, a company person cannot write anything on their own and must get assistance from a content writer or a digital marketing firm.
Myth #4
"Digital Marketing is Costly, Not Everyone can afford it".
Reality:
This myth has some truth to it because, while it is true that obtaining good digital marketing at a low price might be difficult, there are some digital marketing organizations that provide excellent IT & digital marketing services within a reasonable price range. Let's assume that this myth has some basis in reality.
Myth #5
"Every Digital Marketing Company offers same service"
Reality:
There are dozens of digital marketing firms in Noida and Delhi alone, and they truly provide fantastic service. Unfortunately, other firms suffer as a result of a few firms that take advantage of customers by offering subpar services. This explains why this fallacy is so widespread. As promised, I'll provide you the name of a digital marketing firm that provides excellent services at reasonable prices, despite the fact that some businesses have found it to be false and unprofessional. The most successful and well-known digital marketing firm in Noida is VRD Creative, and it provides top-notch services. A variety of IT services are available from them, including UI Design, Web Development, Content Writing, Graphic Designing, SEO, and Website Marketing. They have been in the digital marketing industry for more than 12 years, and in just those few years, they have established a reputable name for themselves as the best digital marketing agency in Noida. Together with digital marketing services, they also provide specific website services like graphic design, content creation, SEO, etc.
Conclusion:
While the majority of myths regarding digital marketing are debunked, some of them are in fact genuine. Determine whether you have heard these myths and, if so, determine whether they are true.
If you have any questions or concerns, VRD Creative is here to assist you. Please feel free to reach out to us at +91-7827605253 or use the 'Contact Us' form.