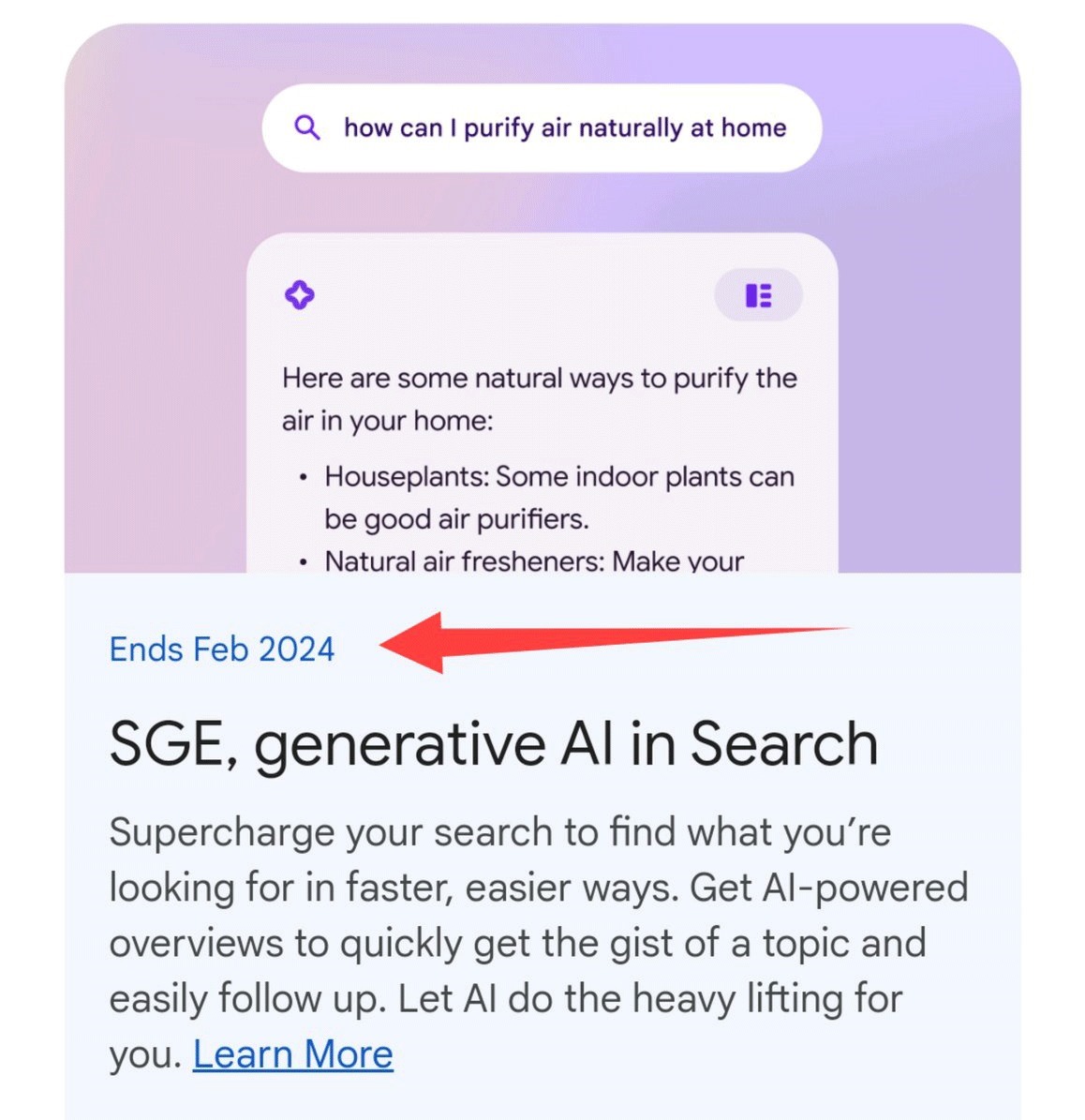 If you are related to Google as an user or an employee who works as per Google Algorithm, you may have known that Google has a past of changing its work Style and providing new and enhanced features. This time, Google has not introduced a new feature but rather announced that it will end its feature called Search Generative Experience (SGE) in December 2023 in United States and February 2024 in India & Japan.
Not a month has passed since Google introduced its new address autocomplete feature in which Google Maps users get their destination without typing the complete address. Days after that just like their habit, A new Announcement is slated by Google with information that they are going to end their Service.
What is Search Generative Experience?
Search Generative Experience is a Google Generative AI-powered tool that provides results by filtering from the web. The results include Content, Videos, Blogs and everything related to it.
The Search Generative Experience works on AI-Powered Tools that help the user find relevant information regarding their Search Query without letting them open multiple Web pages to access results. The SGE Feature provides convenience in finding the exact information related to their query.
What Will change after the end of Search Generative Experience in Feb 2024?
After the end of Google Generative AI-Tool SGE, the users will have to find the information related to their query by opening web pages one by one. Also, it will impact the convenience for users who are used to getting results by AI in Google.
Expiration of SGE in Various Countries
December 2023 in United States

February 2024 in India

February 2024 in Japan
What will Google offer after its announcement on SGE end in Feb 2024?
Google has always been known as an organization that implements new changes after ending its previous Services and that will remain the same with Search Generative Experience.
As per sources, Google will update Search Generative Experience and relaunch it with new features and advanced workflow. Google will also make it AI-friendly so that the user will not have to browse through multiple websites one by one. Also, the update in SGE will open roads to SEO Services in India and worldwide.
We hope that you are satisfied by the information. To get more updates and News related to Google, reach us at our Page. We always kept our eyes on google updates.